ECO FLNTU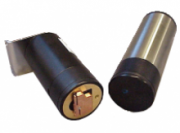 Click to zoom
View info document (217.84 KB)
Observatory reference: DELOS A[2009-****], PAP[2013-****], TENATSO, W1-M3A[2014-****], E1-M3A[2014-****], Pylos
Standard: DELOS A, PAP, TENATSO, W1-M3A, E1-M3A, Pylos
WET Labs offers the Environmental Characterization Optics(ECO) series of meters that incorporate a common set of options with a single basic design to make them ideal for a wide variety of deployments. The FLNTU:

Combines the unparalleled sensitivity of the ECO fluorometer with an optical scattering measurement at 700 nm for simultaneous determination of turbidity.
Ranges for output tailored to the environment
Allows for assessment of fluorescence and turbidity variability and interactions.
Digital and analog output for easy integration into analog CTD packages or serial data streams.
Provides excellent precision, reliability and overall performance at a fraction of the cost and size of similar instruments.
Technical specifications
| | |
| --- | --- |
| Depth rating | Standard: 600 m, Deep: 6000 m |
| Max. pressure | Standard: 600 m, Deep: 6000 m |
| Housing material | Acetal copolymer (standard) or Titanium (deep) |
| Power supply | Digital: 12 bit, RS232: 19200 baud, Analog: 0-5 V |
| Power consumption | 60 mA (140 µA sleep) |
| Weight | Standard: 0.4 kg air, 0.02 kg water; Deep: 1.3 kg air, 0.75 kg water |
| Size | Standard: 6.3Øx12.7 cm, Deep: 6.3Øx25.6 cm |
| Excitation wavelength | 470 nm |
| Detector | - |
| Range | 0–50 µg/l Chl |
| Detection limits | 0.025 µg/l Chl |
| Interface | Analog or RS232 |
| Connector | MCBH6MP |
| Operating temperature | 0 to 30 °C |